Our expertise in custom application development is aimed at providing solutions that are personalized and tailored to your company's unique needs. We understand that every company has specific challenges and distinct business processes, which is why we are committed to creating custom applications that precisely meet your requirements and improve the efficiency of your operations.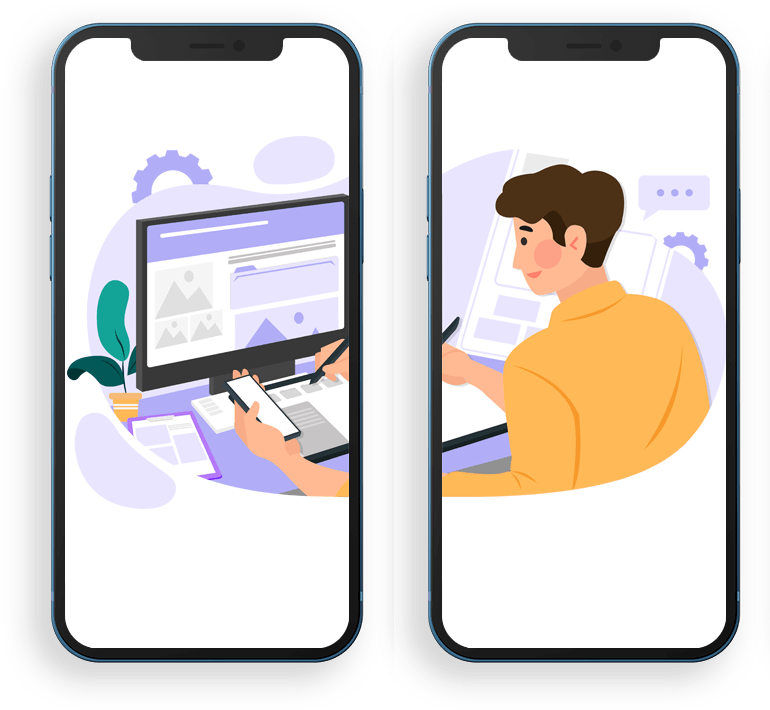 From the outset, we work closely with you to understand your business objectives, workflows and functional requirements. Our team of experts performs an in-depth analysis of your internal processes to identify optimization opportunities and key functionalities to be integrated into the custom application.
Our agile development approach enables us to create prototypes quickly, allowing you to see first-hand what the application will look like, and provide feedback to adjust development along the way. This ensures that the bespoke application perfectly meets your expectations and is in harmony with your day-to-day operations.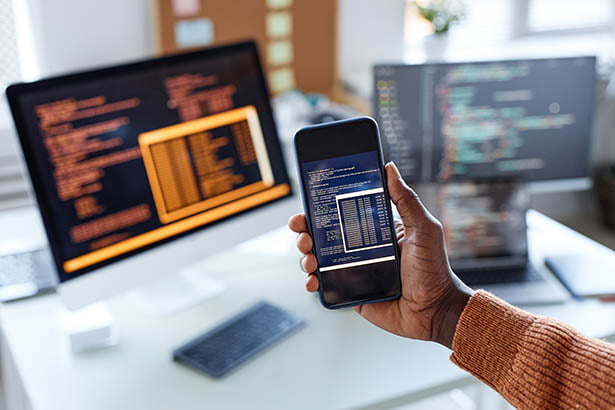 We master a variety of programming languages and technologies, enabling us to design customized software for a wide range of sectors and fields of activity. Whether you need management software, a project tracking system, a human resources management application, or anything else, we have the skills and expertise to create the perfect solution for you.
We pay particular attention to user-friendliness and ergonomics in the design of our custom applications. The user interface is intuitively designed to enable your teams to get to grips with the system quickly and easily, reducing learning times and maximizing productivity right from the start.
Security is a top priority in the development of our custom applications. We implement advanced security protocols to protect your company's sensitive data and ensure that only authorized users have access to confidential information.
Once the customized software has been deployed, our team remains available to offer you responsive technical support and regular updates to ensure that the software continues to perform well and keep pace with your changing needs.
With our expertise in custom software development, you get a complete, personalized solution that precisely meets your needs and enhances the efficiency of your business. You can rely on our team to develop secure, scalable custom software that maximizes your productivity, enables you to become more competitive, and helps you achieve your business objectives. Rely on our know-how to transform your challenges into a powerful and strategic custom software solution.